Landon Cleat
Sale price

$12.48

Regular price

$30.00

Unit price

per
FINAL SALE:

See more details

All products under $20 are considered final sale.
Fashion goals are in the net with these boldly-styled unisex Landon Soccer Cleats from Surprize by Stride Rite. The machine-washable design stands up to every match, while a comfy memory foam footbed keeps little feet feeling invincible. They're finished with an adjustable hook-and-loop closure plus faux lace-up detail for a flawless fit teamed with a classic sporty aesthetic. Your little one will be stylish while competing on the field or in your backyard!
product details

Kid's colorful soccer cleats bring bold style into play
Hook-and-loop strap closure has them ready in record time
Memory foam insole keeps the comfort at a constant
Classic sporty styling kicks-up the outfit fun factor
Machine washable construction stands up to wear and tear
Anti-stink lining helps repel yucky smells
Easy-on design makes sideline changes a breeze
find the perfect fit

See our sizing help page for more information about how to find your child's shoe size and width.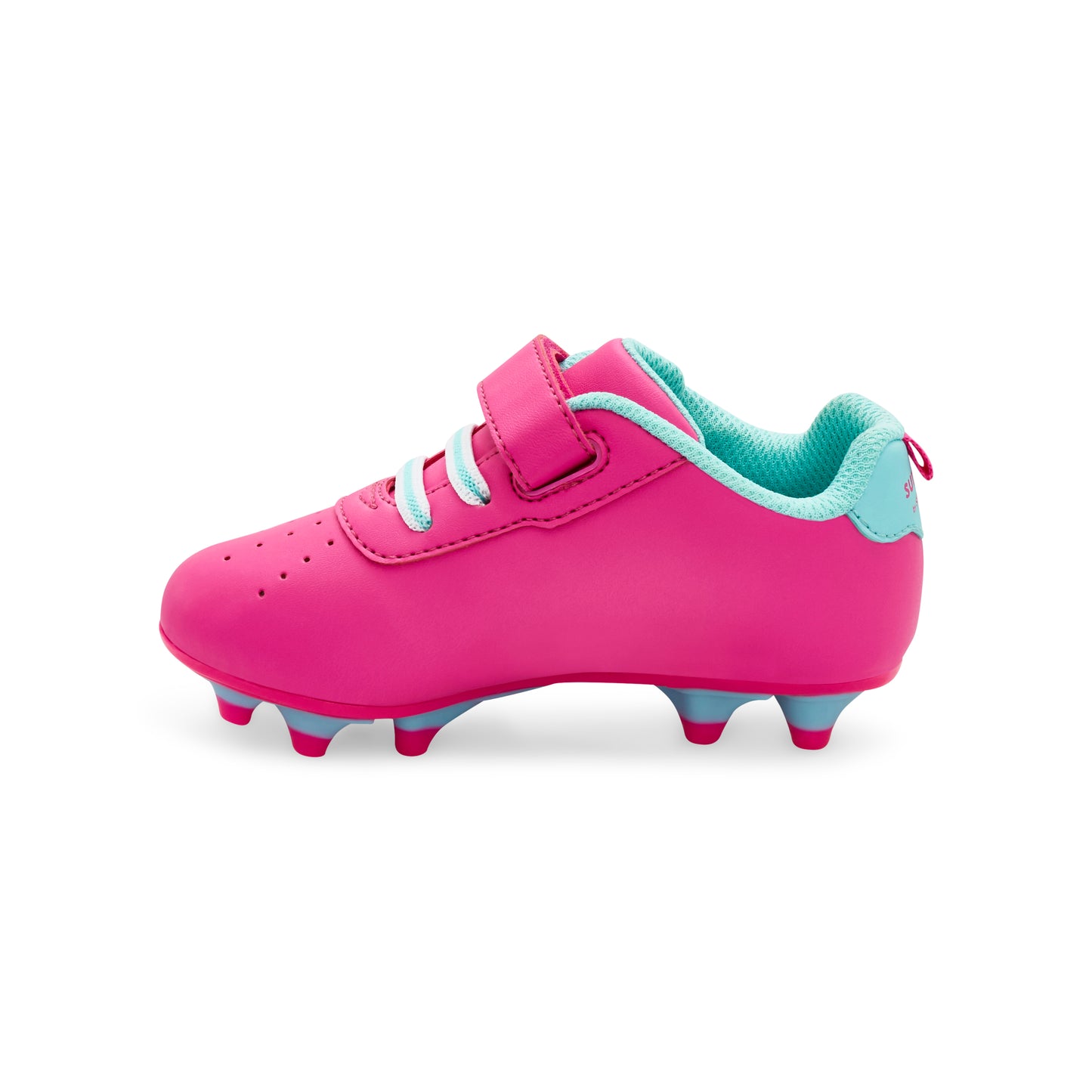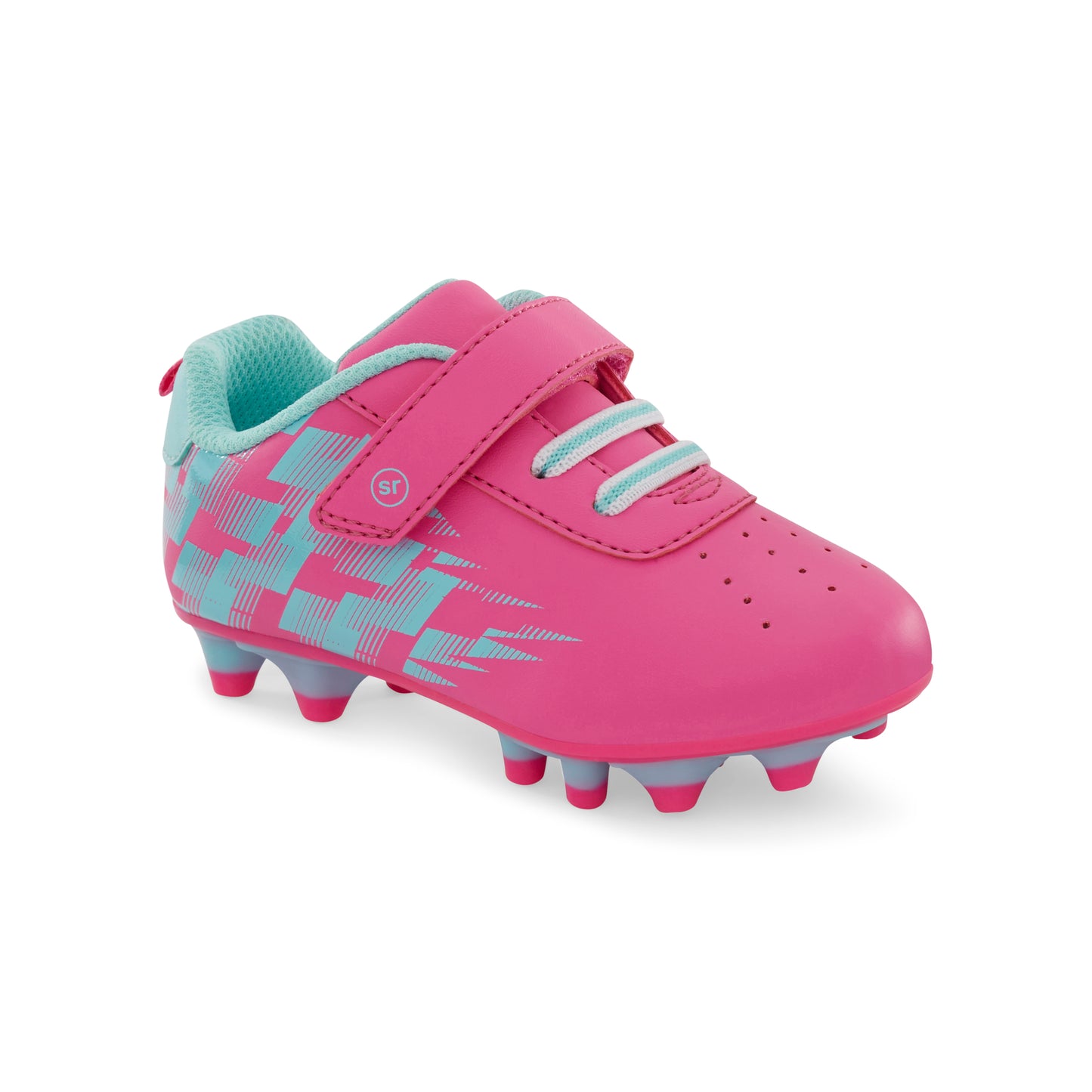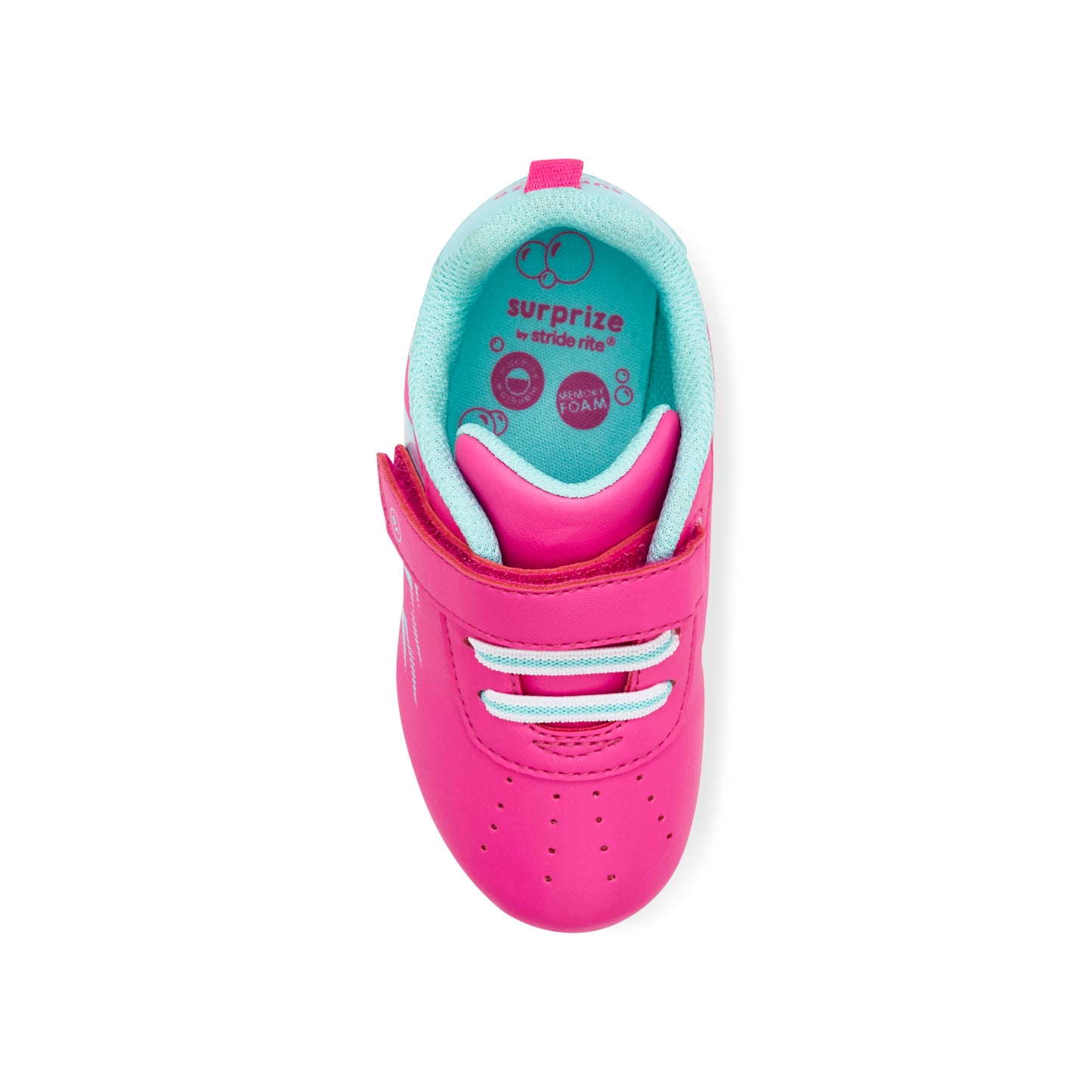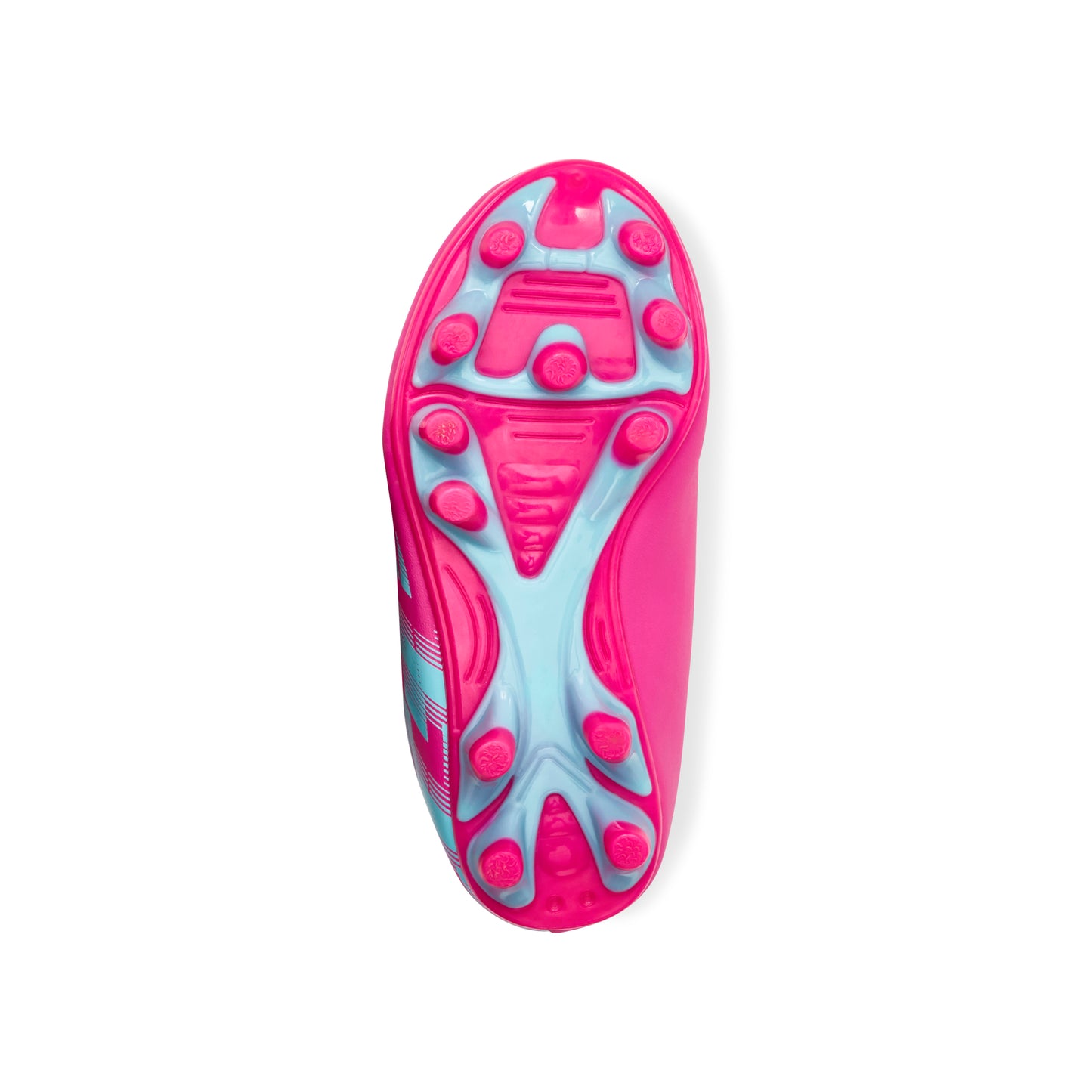 Shoes & Socks

(measurements shown in centimeters)
Little Kids
length
circumference
size(US)
cm
M
W
XW
1
9.1
11.4
n/a
n/a
2

3-6 months

9.9
12.1
n/a
n/a
3

6-9 months

10.8
12.1
12.7
13.2
3.5
11.2
12.4
13.0
13.5
4

9-12 months

11.6
12.7
13.3
13.8
4.5
12.0
13.0
13.7
14.1
5
12.5
13.3
14.0
14.4
5.5
12.9
13.7
14.3
14.8
6
13.3
14.0
14.6
15.1
6.5
13.7
14.3
14.9
15.4
7
14.1
14.6
15.2
15.7
7.5
14.6
14.9
15.6
16.0
8
15.0
15.2
15.9
16.4
8.5
15.4
15.6
16.2
16.7
9
15.8
15.9
16.5
17.0
9.5
16.3
16.2
16.8
17.3
10
16.7
16.5
17.1
17.6
Big Kids
length
circumference
size(US)
cm
M
W
XW
| | | | | |
| --- | --- | --- | --- | --- |
| 10.5 | 17.1 | 16.8 | 17.5 | 17.9 |
| 11 | 17.5 | 17.1 | 17.8 | 18.3 |
| 11.5 | 18.0 | 17.5 | 18.1 | 18.6 |
| 12 | 18.4 | 17.8 | 18.4 | 18.9 |
| 12.5 | 18.8 | 18.1 | 18.7 | 19.2 |
| 13 | 19.2 | 18.4 | 19.1 | 19.5 |
| 13.5 | 19.6 | 18.7 | 19.4 | 19.8 |
| 1 | 20.1 | 19.1 | 19.7 | 20.2 |
| 1.5 | 20.5 | 19.4 | 20.0 | 20.5 |
| 2 | 20.9 | 19.7 | 20.3 | 20.8 |
| 2.5 | 21.3 | 20.0 | 20.6 | 21.1 |
| 3 | 21.8 | 20.3 | 21.0 | 21.4 |
| 3.5 | 22.2 | 20.6 | 21.3 | 21.7 |
| 4 | 22.6 | 21.0 | 21.6 | 22.1 |
| 4.5 | 23.0 | 21.3 | 21.9 | 22.4 |
| 5 | 23.5 | 21.6 | 22.2 | 22.7 |
| 5.5 | 23.9 | 21.9 | 22.5 | 23.0 |
| 6 | 24.3 | 22.2 | 22.9 | 23.3 |
| 6.5 | 24.7 | 22.5 | 23.2 | 23.7 |
| 7 | 25.1 | 22.9 | 23.5 | 24.0 |