Skip to product information
new arrival

new arrival

new arrival

new arrival

new arrival

new arrival

new arrival

new arrival

new arrival

new arrival

new arrival

new arrival

new arrival

new arrival

new arrival

new arrival

new arrival

new arrival

new arrival

new arrival

new arrival

new arrival

new arrival

new arrival

new arrival

new arrival

new arrival

new arrival

new arrival

new arrival

new arrival

new arrival

new arrival

new arrival

new arrival

new arrival
Bolt Sneaker
Sale price

$49.95

Regular price

$54.00

Unit price

per
FINAL SALE:

See more details

All products under $20 are considered final sale.
When life's a blur of birthday parties and backyard expeditions, things can (and totally should) get a little messy. Thankfully, our Stride Rite Made2Play Bolt Sneakers have the machine-washable construction to confidently say, "Bring it on." A lightweight design, anti-odor lining and non-marking rubber outsole make these ultra-comfy kicks a go-to on the go.
product details

Kid's machine-washable sneakers built for everyday durability and style
APMA approved, with the added comfort of Ortholite® memory foam footbeds
Machine washable (yay!)
Adjustable hook-and-loop closure with elastic faux laces
Anti-stink, recycled mesh linings to help reduce odor
Lightweight and durable non-marking rubber outsole
find the perfect fit

See our sizing help page for more information about how to find your child's shoe size and width.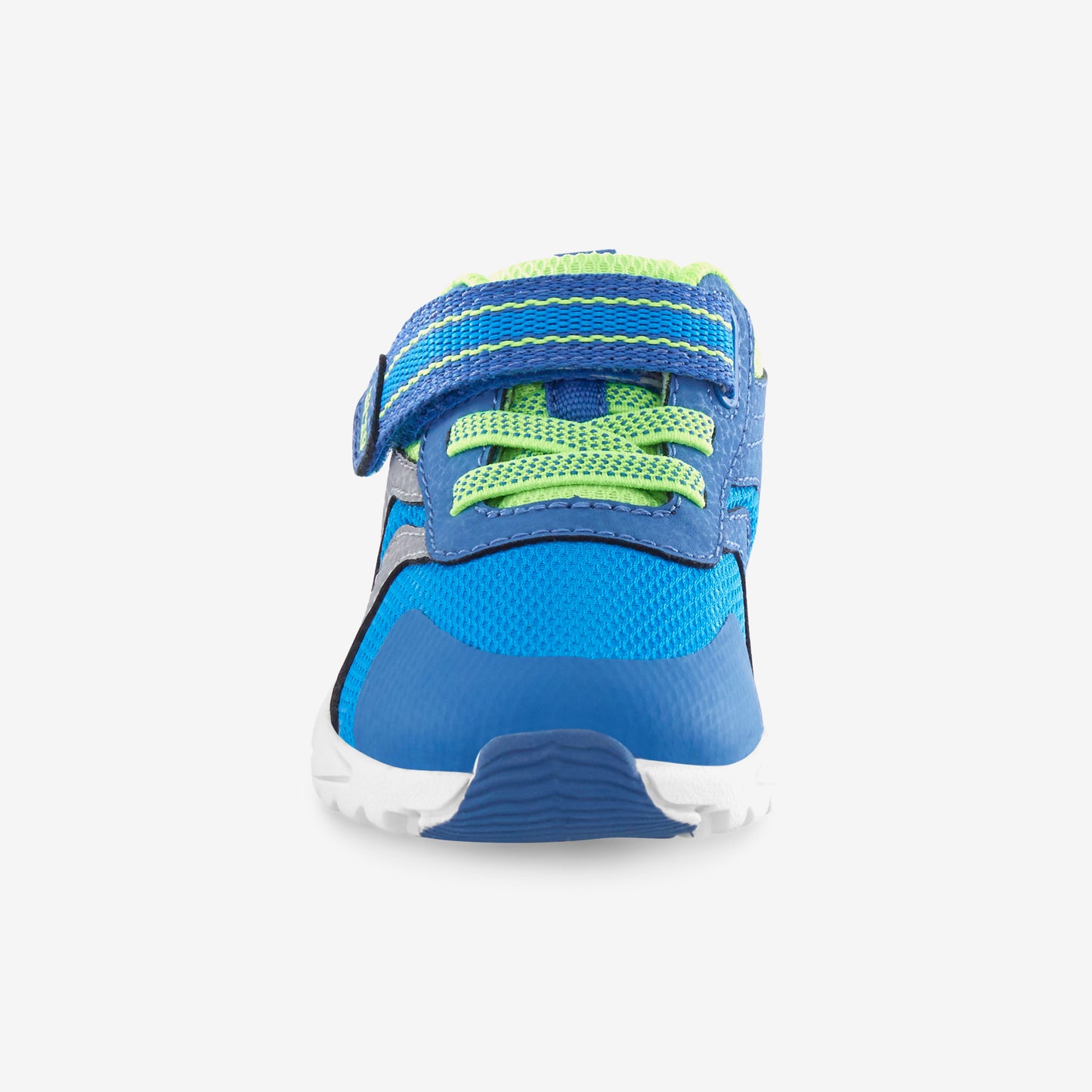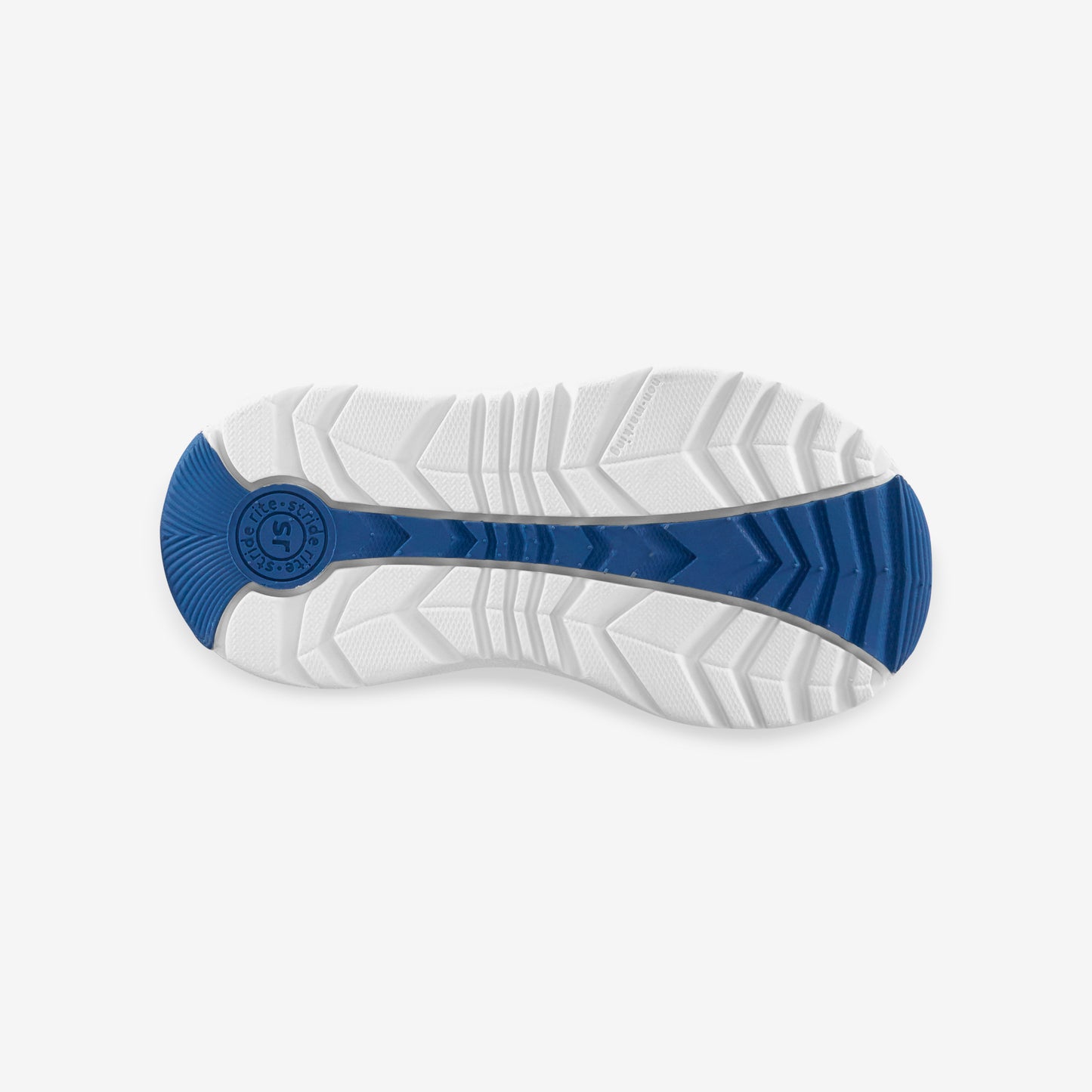 kids' shoe size chart

(measurements shown in centimeters)
Little Kids
length
circumference
size(US)
cm
M
W
XW
1
9.1
11.4
n/a
n/a
2

3-6 months

9.9
12.1
n/a
n/a
3

6-9 months

10.8
12.1
12.7
13.2
3.5
11.2
12.4
13.0
13.5
4

9-12 months

11.6
12.7
13.3
13.8
4.5
12.0
13.0
13.7
14.1
5
12.5
13.3
14.0
14.4
5.5
12.9
13.7
14.3
14.8
6
13.3
14.0
14.6
15.1
6.5
13.7
14.3
14.9
15.4
7
14.1
14.6
15.2
15.7
7.5
14.6
14.9
15.6
16.0
8
15.0
15.2
15.9
16.4
8.5
15.4
15.6
16.2
16.7
9
15.8
15.9
16.5
17.0
9.5
16.3
16.2
16.8
17.3
10
16.7
16.5
17.1
17.6
Big Kids
length
circumference
size(US)
cm
M
W
XW
| | | | | |
| --- | --- | --- | --- | --- |
| 10.5 | 17.1 | 16.8 | 17.5 | 17.9 |
| 11 | 17.5 | 17.1 | 17.8 | 18.3 |
| 11.5 | 18.0 | 17.5 | 18.1 | 18.6 |
| 12 | 18.4 | 17.8 | 18.4 | 18.9 |
| 12.5 | 18.8 | 18.1 | 18.7 | 19.2 |
| 13 | 19.2 | 18.4 | 19.1 | 19.5 |
| 13.5 | 19.6 | 18.7 | 19.4 | 19.8 |
| 1 | 20.1 | 19.1 | 19.7 | 20.2 |
| 1.5 | 20.5 | 19.4 | 20.0 | 20.5 |
| 2 | 20.9 | 19.7 | 20.3 | 20.8 |
| 2.5 | 21.3 | 20.0 | 20.6 | 21.1 |
| 3 | 21.8 | 20.3 | 21.0 | 21.4 |
| 3.5 | 22.2 | 20.6 | 21.3 | 21.7 |
| 4 | 22.6 | 21.0 | 21.6 | 22.1 |
| 4.5 | 23.0 | 21.3 | 21.9 | 22.4 |
| 5 | 23.5 | 21.6 | 22.2 | 22.7 |
| 5.5 | 23.9 | 21.9 | 22.5 | 23.0 |
| 6 | 24.3 | 22.2 | 22.9 | 23.3 |
| 6.5 | 24.7 | 22.5 | 23.2 | 23.7 |
| 7 | 25.1 | 22.9 | 23.5 | 24.0 |